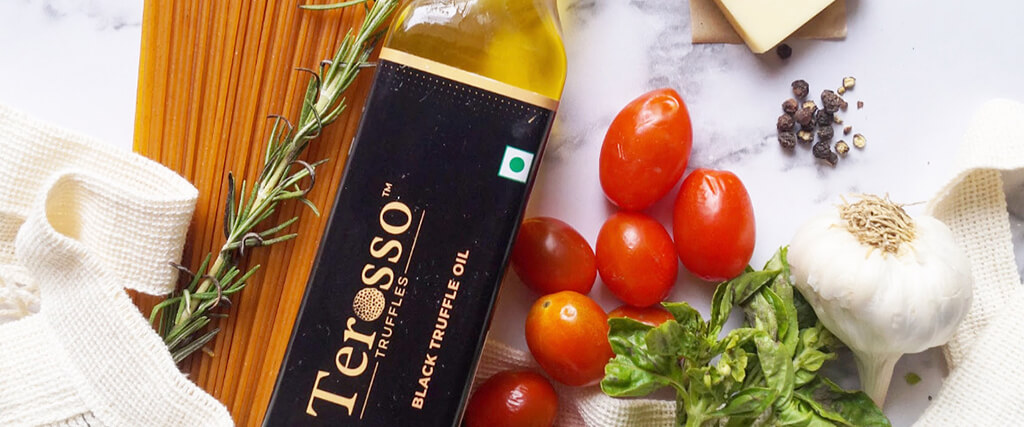 How do you know if you've got authentic truffle oil?
What if I told you that one ingredient could improve the taste of every meal you cooked?
What if I told you that ingredient might be easier to find than you might think?
Adding truffle oil to your cooking is a sure way to add an incredible flavor to every recipe you make. It's also very easy to use and a little bit goes a long way! If you've never tried authentic truffle oil before, you're in for a treat the first time you try it out. This product is delicious, and as soon as you open the bottle, you'll be hit with an aroma that's sure to put a smile on your face.
But what about all the controversy surrounding truffle oil? Is it real?
How can you know if you're using an authentic product or not? Don't worry!
Working with truffle oil can seem like a daunting task, especially if you've never tried it before, but there are ways to find out if your product is real or not.
Now Let's Begin:
What is Truffle?
Before you can understand what truffle oil is, it is important to understand what truffles are. There are many types of truffle oil brands that attempt to sell other ingredients as having the same flavors as truffles, but this is not the case.
When you shop for truffle oil, keep the following information in mind.
Truffles are not mushrooms
Black Truffle have a distinct flavour
White Truffles taste different from black truffle
What is a Real Truffle Oil?
Now that you know a little about truffles, you can learn more about real truffle oil and what makes a real truffle oil real. The controversial ingredient has been dividing chefs for the past many years; it's a good idea to know what you're dealing with before you ever pick up a bottle of real truffle oil. With the information listed below, you will be ready to have a true truffle oil experience as soon as you head to the nearest specialty market.
In order to be considered "real," black truffle oil must have a deep and heavy flavor and aroma. This type of oil is great for using in just about any dish you can imagine, but it goes especially well with meat-based meals. Real black truffle oil comes from pieces of real truffles, whereas white truffle oil comes from less desirable regions around the world; this makes it more affordable.
The good news is that you can easily determine whether a truffle oil is real or fake by examining its label. Real truffle oil should always be made with actual truffles. If you're examining a bottle of truffle oil, pay close attention to the label. Sometimes, real truffle oil isn't labeled in a specific way or might be mislabeled. Check the ingredients listed on the back to be sure real truffles are a part of the oil you're using. Be sure not to use an oil made with chemical ingredients; real truffle oil is made from high-quality olive oil infused heavily with pieces of truffles to give it its distinct taste.
What are must haves in a Real Truffle Oil?
Now that you understand how to identify a real truffle oil, you have the knowledge you need to purchase the best truffle oil for your needs. When buying authentic truffle oil, three factors are most important: quality of oil, scent of scent and price. Choose an authentic truffle oil that meets all three criteria and you will be sure to have a product worth purchasing.
Aroma
Taste
Appearance
Conclusion:
Truffle oil is one of the most promising oils out there with a variety of health benefits.
Terosso Truffle is one of the leading brands for Truffle Oil due to its high quality, authenticity and quick delivery all over the country.
Buy Truffle Oil online from Terosso Truffle and get best quality Truffle Oil delivered at your home.